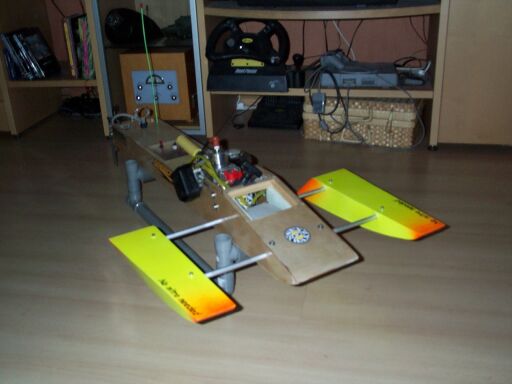 rigger almost done
here u see the rigger with the paint job done..
some small things need to be done and than its ready to go !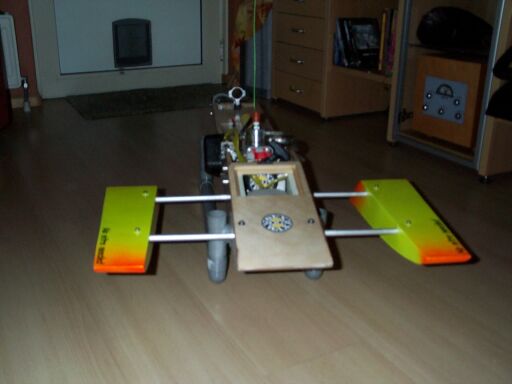 just add the tuned pipe and go !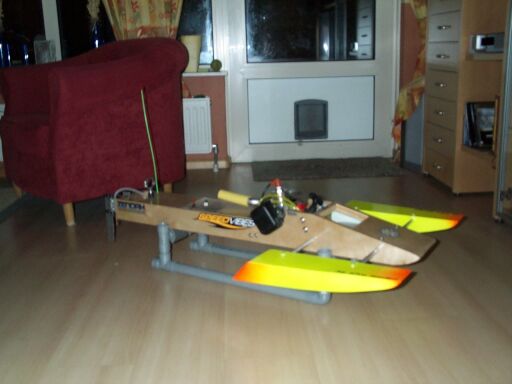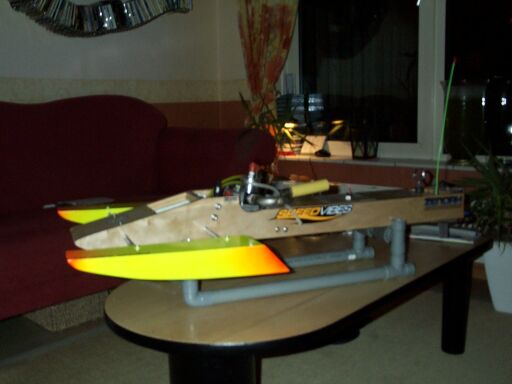 collors
i painted the sponsons with a fluor collor, so i hope to see it better, on and underwater....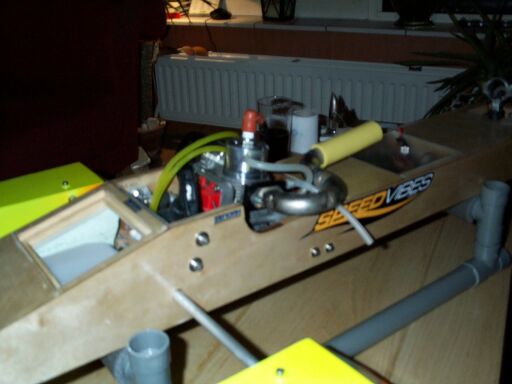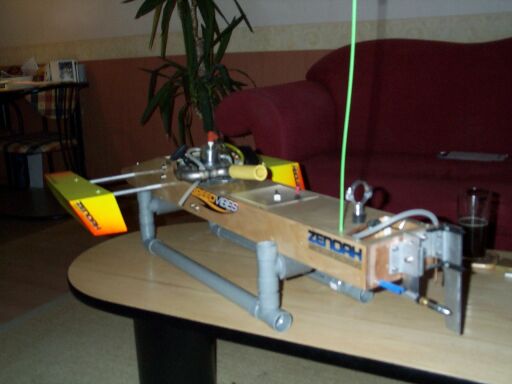 zenoah g23 marine engine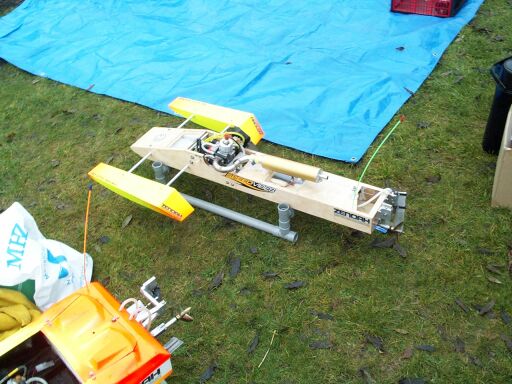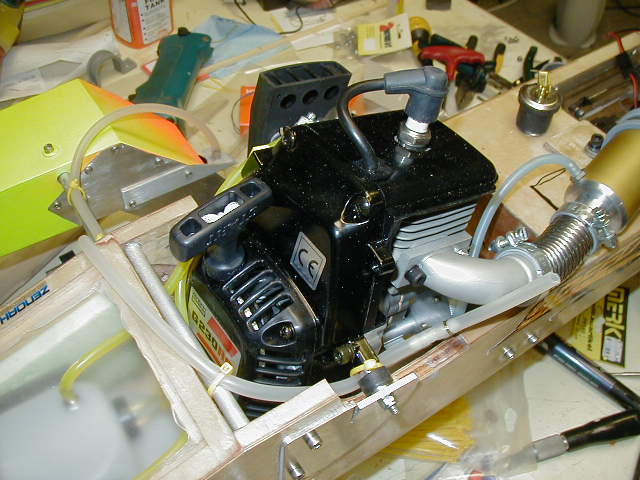 The new engine
The rigger is now powered by a new Zenoah engine should put out a clean 4,7 Bhp so this makes it fly...